Terms and conditions for payments
Terms and conditions for membership payments, subscriptions and symposiums
www.dentaltraumaguide.org is, on behalf of Rigshospitalet, Copenhagen University Hospital, Denmark, managed by:
Tandplejeinformation OPP, Sandvadsvej 1, DK-4600 Køge, Denmark
CVR: 35247807, info@dentaltraumaguide.org
The price that you pay for your product is indicated on the website, in the brochure, letter, email or by phone.
You will be charged in the currency indicated on the website, in the brochure, letter, email or via the phone. The currency, if not the currency of the country of your bank account, will be converted by your bank into the currency of your bank account when processed. We are not responsible for any charges your bank may apply.
You will be able to look through your order before confirming the product payment via checkout.
When you confirm your product payment, the amount stated in checkout will be debited to your bank account within 1 to 5 work days.
Use any of these debit/credit cards: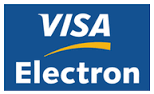 Individual membership payments
You pay in advance. This means that you can access paywall content immediately thereafter. When you confirm payment for your individual membership, you agree to waive your immediate 14 days right of cancellation (as per Danish Law). However, you can at any time terminate your subscription without refund.
Please contact us, if at any time you feel unfairly treated in regards to membership payment and registration.
Group membership payment
Group membership payments may vary according to the number of users, the group, organization and country in question.
Your organization pays for access in advance. The invoice will be forwarded either by email, postal service or e-invoice. Payment details and conditions are stated on the invoice you receive.
Symposiums payment and cancellation
You pay in advance which means that a participant is not registered until payment has been confirmed. What the payment covers will be stated on the Symposium's page.
It is possible to cancel the Symposium tickets, but refunds are only possible under det following conditions:
Cancellations must be done in writing.
Cancellations are free of charge 2 weeks from the date of confirmation.
Hereafter, cancellations until 4 weeks before the Symposium are charged 25% of the registration fee.
Cancellations later than 4 weeks before the Symposium are non-refundable.
Should you be prevented from attending the Symposium, you can give your spot to another person by contacting info@dentaltraumaguide.org. However, this must be done no later than 4 weeks before the Symposium.
COVID-19 refund policy for Copenhagen Symposia and Webinars 2021
When ordering your seat at The Copenhagen Symposium 2021, we offer and guarantee to refund you your full payment – no questions asked – if, due to the COVID-19 situation or any other reasons, you wish to cancel your participation this year. This also goes for your dinner reservation, if you have ordered that. Obviously, you are also free to instead change your Symposium-registration into participation in our webinars – with a full refund of the price difference.
Complaints
As a consumer you have a two-year right of complaint. Please contact us at info@dentaltraumaguide.org, if you wish to complain. Before doing so, please read our terms, copyright and disclaimer. Also, it is recommended that you send us your complaint within a two month period of the incidence/error which has led to your dissatisfaction with the Dental Trauma Guide.
Privacy policy
Dentaltraumaguide.org respects the privacy of all users of its site and will treat the personal information you give us with confidentiality as to the EU GDPR-act. We use your information to process your membership registration as quickly and easily as possible. In all other cases we will only use this information with your consent.
To register your membership, we need to know your name, occupation, organization/workplace, email address, billing address, telephone number and payment information.
dentaltraumaguide.org does not sell your personal information.