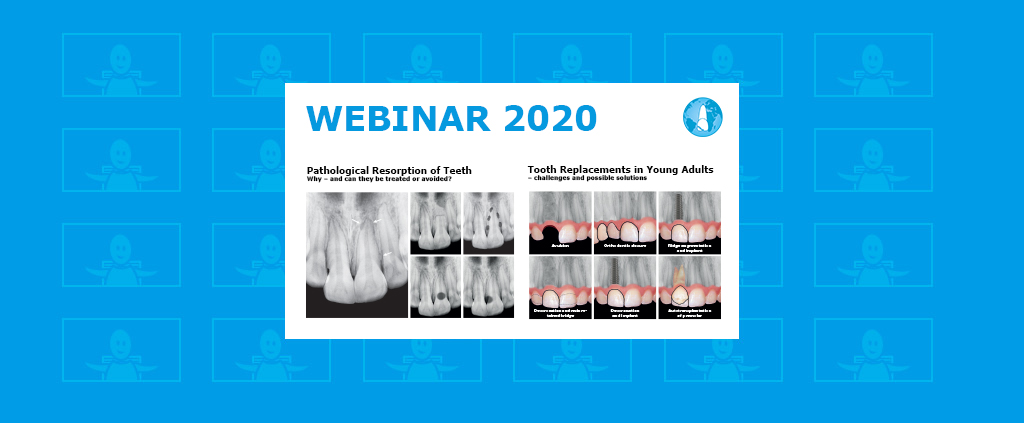 May 13th, 2020
Webinar 2020
Due to the consequences of the Covid-19 pandemic, we have had to cancel this year's Symposia 'on location' in Copenhagen in May. This is unfortunate but also unavoidable.
However, our professional competencies still need to be maintained and developed. Therefore, the Copenhagen Symposia 2020 will take place in the form of webinars, and participants will receive CE points and a diploma.
We are pleased to invite our colleagues from all over the world to participate in this unique opportunity that should not be missed.
Access to the webinar is personal, and the webinar's lectures will be available online for a period of 3 weeks, starting May 13th, 2020. In this period, you can view all of the material when it suits you best. It will be possible to forward questions and comments to the lecturers, as well as see other participants' questions and answers.
Sign-up for the webinar will be possible up until May 29 – but do not wait too long! The lectures will only be available until June 5, so you will have less time to view the material the longer you wait.
Login details and webinar link will be delivered by e-mail after booking.
---
Pathological Resorption of Teeth
Why – and can they be treated or avoided?
Overseen or wrongly treated tooth resorption is a constant risk. Within the last 10 years new knowledge has accumulated. How to perform effective treatments which may save such affected teeth. Eight internationally recognized experts will lead you through this jungle of various root resorption activities which have so many different causes and should be treated according to etiology.
Read more HERE.
Tooth Replacements in Young Adults
– challenges and possible solutions
Tooth loss in young adults usually represents a therapeutic nightmare due to the fact that the jaws are not complete until the late twenties. Furthermore, some procedures such as implants are very technique sensitive to installation procedures. Six international experts will lead you through this extremely complicated issue and point out safe procedures.
Read more HERE.
---
Tickets
Ticket for this webinar are no longer available.
---
Program
You can download programs for the two symposiums here:
Pathological Resorption of Teeth
Tooth Replacements in Young Adults