Copenhagen Symposiums 2020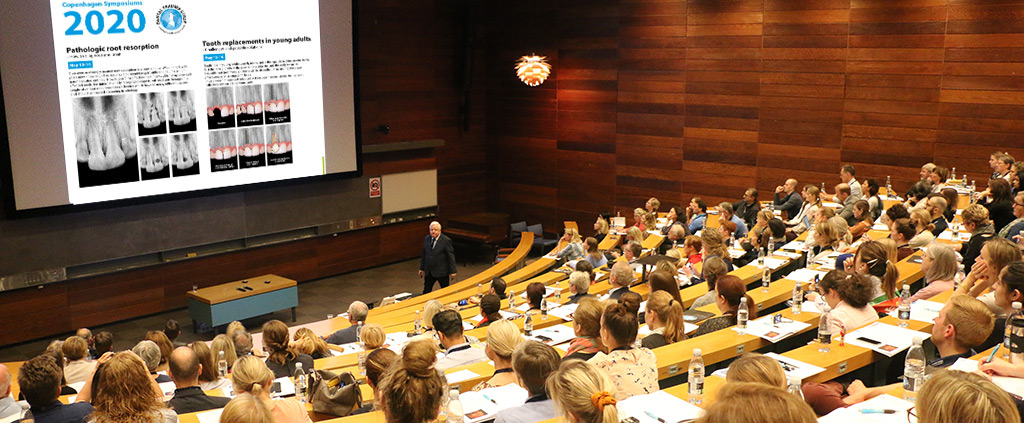 May 13-14, 2020 and May 15-16, 2020
Copenhagen Symposiums 2020
The Dental Trauma Guide is pleased to invite our colleagues from all over the world to two 2-day symposiums with international speakers at Copenhagen University Hospital.
Pathological Resorption of Teeth
Why – and can they be treated or avoided?
May 13-14, 2020
Overseen or wrongly treated tooth resorption is a constant risk. Within the last 10 years new knowledge has accumulated. How to perform effective treatments which may save such affected teeth. Ten internationally recognized experts will lead you through this jungle of various root resorption activities which have so many different causes and should be treated according to etiology.
Read more HERE
Tooth Replacements in Young Adults
– challenges and possible solutions
May 15-16, 2020
Tooth loss in young adults usually represents a therapeutic nightmare due to the fact that the jaws are not complete until the late twenties. Furthermore, some procedures such as implants are very technique sensitive to installation procedures. Ten international experts will lead you through this extremely complicated issue and point out safe procedures.
Read more HERE
---
Buy tickets
You can choose to buy tickets for one or two symposiums.
If you have any problems buying tickets – please contact us HERE
---
Program
You can download programs for the two symposiums here:
Pathological Resorption of Teeth
Tooth Replacements in Young Adults
---
Practical information
Find practical information HERE