We are happy to introduce the speakers that will share with us their research and experience in the field of Treatment Challenges in Dental Traumatology – an evidence based approach
at the Symposium & Webinars 2023. You can view the full list of lectures (will soon come HERE.)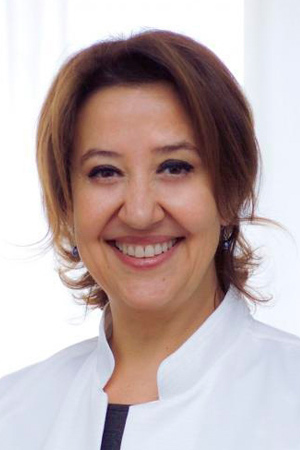 Prof. Dr. Ece Eden
She graduated from Ege University School of Dentistry in 1988. She obtained her PhD from the Health Sciences Pedodontics Doctorate Program in 1995. She became an Associate Professor of Pedodontics in 2000 and a Professor in 2006.

She has given conferences in many international congresses in Egypt, China, Philippines, South Korea, Bosnia and Herzegovina, and Russia, and participated as an invited speaker at the (FDI) World Dental Association Congresses in India (2014), Poland (2016), and Argentina (2018).

She has many published articles and translated and published several books as follows: "Traumatic Dental Injuries- Handbook" in 2014, "Contemporary Treatment Methods in Pediatric Dentistry" in 2021 and 'The Art and Science of Minimal İntervention Dentistry and Atraumatic Restorative Treatment' in 2022.

The book ' Evidence-Based Caries Prevention', which she edited and authored two chapters, was published by Springer publishing house in 2016. 

Currently, she works as a faculty member in the Department of Pedodontics, School of Dentistry, Ege University.

Her professional interests are traumatic dental injuries, preventive dentistry, and minimally invasive approaches.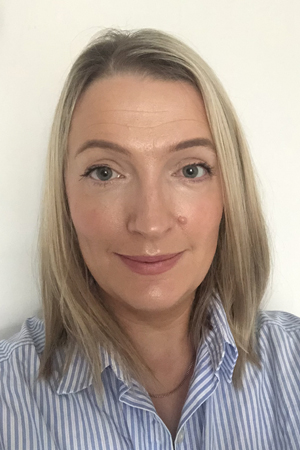 Dr. Kate Kenny
BDentSc DClinDent
Graduated from Trinity College, University of Dublin in 2006. She worked in private practice and Dublin Dental School and Hospital before moving to Leeds in 2010 to undertake both a Professional Doctorate and Specialist Training in Paediatric Dentistry. She was appointed as a Clinical Lecturer at University of Leeds in 2015. Her main research area is dental traumatology and she co-led the development of the Core Outcome Set for TDI with Prof Peter Day. She was awarded the Royal College of Surgeons Research Fellowship in 2017 and the NIHR Doctoral Research Fellowship in 2019. She is currently in the final year of her PhD, which has involved the development of a minimum dataset for TDI.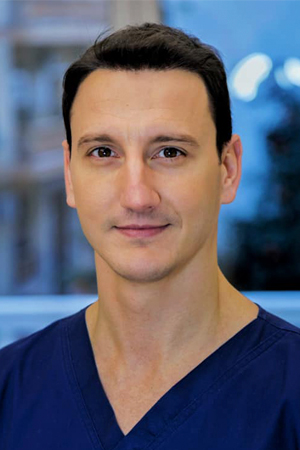 Dr. Nestor Tzimpoulas

Dr. Nestor Tzimpoulas received his DDS degree in 2009 from the University of Athens, School of Dentistry in Greece. He worked as clinical instructor in the department of Endodontics at Athens School of Dentistry for three years until 2013. He received his 3-year post-graduate diploma in Endodontics in 2016 from ACTA University of Amsterdam, The Netherlands. Since 2016 he works in private practices limited to Endodontics with special interest to traumatic dental injuries in The Hague, The Netherlands as well as in Athens, Greece where he owns a private clinic specialized in Endodontics and Dental Traumatology. In 2021 Dr. Tzimpoulas received the Fellowship award from the International Association of Dental Traumatology (IADT) after he successfully passed the written examination. He has translated to the Greek language both the official IADT guidelines for the management of traumatic dental injuries as well as the ToothSOS mobile application. Dr. Tzimpoulas is the founder of the Greek platform for the management of traumatic dental injuries www.dentaltrauma.gr. He has been author and co-author of several peer review international publications and has lectured nationally and internationally on vital pulp therapies, dental trauma, endodontic management of traumatized immature teeth and endodontics. 
Dr. Nestor Tzimpoulas is a member of the:
Membership and recruitment committee of the International Association of Dental Traumatology (IADT) International Association of Dental Traumatology (IADT)Board committee of the Hellenic Association of Endodontology
Board committee of the Sports Dentistry Hellas
American Association of Endodontists (AAE)
Dutch Association of Endodontist (NVvE)
Hellenic Association of Endodontist
Greek Dental Association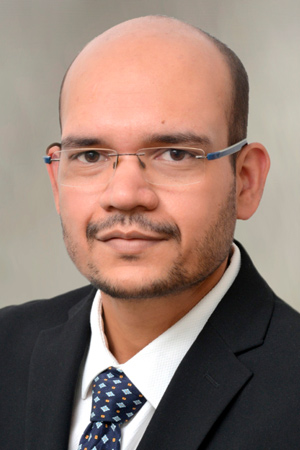 Dr. Nitesh Tewari
MDS, FIADT (USA), FADI (USA), FICD (USA), FDSRCPS (Glasgow)

Additional Professor
Pediatric and Preventive Dentistry
Centre for Dental Education and Research
All India Institute of Medical Sciences, New Delhi
National Centre of Excellence for Implementation of National Oral Health Program, Ministry of Health & Family Welfare, Government of India.
Director- International Association of Dental Traumatology (IADT), USA
General Secretary- Indian Society of Dental Traumatology
Standing Committee member- International Association of Pediatric Dentistry (USA)
Editor- Newsletter of Indian Society of Pedodontics and Preventive Dentistry

Dr Nitesh Tewari graduated and post graduated from prestigious King George's Medical University, Lucknow. He is a clinician par excellence and an academician to the core with post graduate teaching experience of over twelve years. Dr Tewari has 97 publications in reputed national and international journals and six test book contributions to his credit till date. He has been part of expert committees of Indian Council of Medical Research and Department of Science and Technology, Government of India. As a guest speaker, he has lectured in over 90 events in national and international platforms. He was awarded with best original research award in world congress of dental traumatology, San Diego, USA (2018), Outstanding Pedodontist Award by Craniofacial and Research Foundation in Sri Lanka (2018), Jens Ove Andreasen Award twice at 27th and 28th Conferences of International Association of Pediatric Dentistry (2019, 2021) and the global first-prize in original research competition in the 12th IFEA World Endodontics Congress 2021. He is a fellow of Academy of Dentistry International (USA), Japan Dental Association, International Association of Dental Traumatology (USA), International College of Dentists (USA) and Faculty of Dental Surgery Royal College of Physicians and Surgeons (Glasgow). Presently he is working as Additional Professor in Centre for Dental Education and Research, All India Institute of Medical Sciences, New Delhi, serving as the Director of International Association of Dental Traumatology and General Secretary of Indian Society of Dental Traumatology.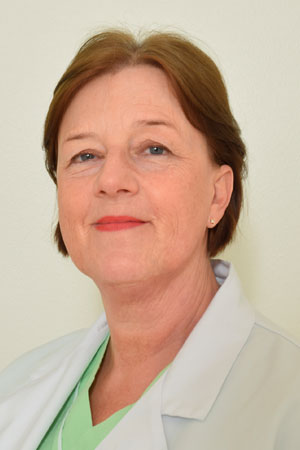 Dr. Helén Isaksson
PhD, Senior consultant, Dep of Paediatric Dentistry

Helén Isaksson graduated at the Karolinska Institute in 1992. She is working as a Senior consultant at the Dep of Paediatric Dentistry at the Institute of Postgraduate Dental Education in Jönköping since graduation in 2006. In 2013 she defended her doctoral thesis at the Sahlgrenska Academy, University of Gothenburg. Helén is secretary in the Swedish Society of Pediatric Dentistry.
Josephine Solgaard Henriksen
DDS, Ph.D. Student
Graduated from University of Copenhagen 2020. While studying Josephine was introduced to the field of research during her research year with Jens Ove Andreasen, Nuno Vibe Hermann and Eva Lauridsen as her mentors. Josephine has worked as a dentist at a private clinic and municipal Pediatric Dental Care. In 2022 Josephine started her Ph.D. project. The Ph.D. is a collaborative project between Pediatric Dentistry and Clinical Genetics, School of Dentistry, University of Copenhagen and Department of Oral and Maxilliofacial Surgery, Copenhagen University Hospital Rigshospitalet, Copenhagen, Denmark.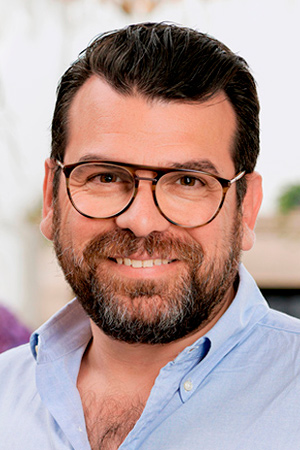 Dr. Georgios Tsilingaridis
Dr. Georgios Tsilingaridis graduated at the Karolinska Institute in 1997. In 2004, he completed his pediatric dentistry specialisation at the Eastman Institute in Stockholm, and in 2013 he defended his doctoral dissertation at the Karolinska Institute.He is currently associate professor, head of the division of Orthodontics and Pediatric Dentistry and vice dean at the department of Dental Medicine, Karolinska Institutet. He is also director of studies for all post-graduate education in the Region of Stockholm.He is the past-president of the Swedish Society of Pediatric Dentistry and the past-president of the Swedish national group of directors for studies for postgraduate education. He is a board-member of the IADT and works in several committees in the IADT as well as in EAPD.
He is the author and co-author of several original scientific publications, co-author of Chapters 12, 16 and 17 in the Textbook and Color Atlas of Traumatic Injuries to the Teeth, 5th Edition, and co-author of the recently published IADT trauma guidelines.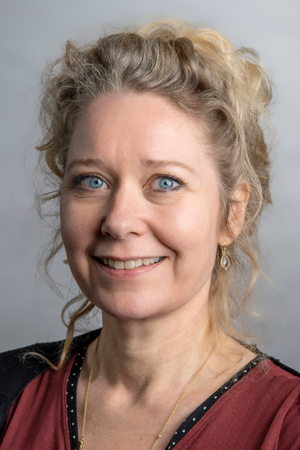 Eva Lauridsen
(DDS, PhD)
Graduated from Copenhagen Dental School in 1998.
She has a background in pediatric dentistry and was for a number of years employed at the department of pediatric dentistry, Copenhagen Dental School and Copenhagen University Hospital, Rigshospitalet. Her main research area is dental traumatology and she has authored several scientific articles and book chapters in this field. Since 2006 Eva has been an active part of the Dental Trauma Guide research and development group. She is presently serving as chair of dental trauma guide competence center at Copenhagen University Hospital, and head of the Dental Trauma Guide research clinic.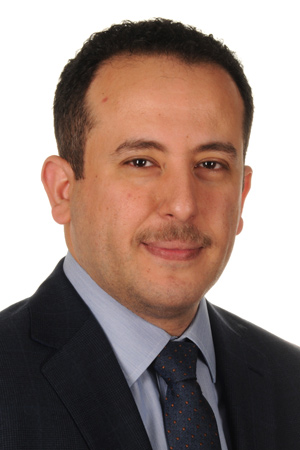 Prof. Hani Nazzall
Senior Consultant, Paediatric Dentistry, Hamad Medical Corporation and clinical professor/ Department Head

of Clinical Oral Health Sciences

at Qatar University.

 Prof. Hani completed three years clinical training in Paediatric Dentistry at the University of Leeds in 2008 after which he obtained a Fellowship in Paediatric Dentistry from the Royal College of Dentists in Canada in the same year. He then worked as a Senior Dental Officer in Paediatric Dentistry at Bradford and Airedale Salaried Dental Services between 2008 and 2012. He became a member and then a fellow of the Royal College of Physicians and Surgeons of Glasgow (Paediatric Dentistry) in 2015 and 2016. He worked as an academic Paediatric Dentist consultant at University of Leeds in 2017. In 2018, Prof. Hani was appointed as a senior consultant in Paediatric Dentistry at Hamad Medical Corporation. 

Academically, he obtained a PhD in paediatric Dentistry from the University of Leeds, School of Dentistry in 2008. In 2012, he was appointed as a NIHR Clinical Lecturer in the paediatric dentistry Department where he was involved in undergraduate and postgraduate education. He has been appointed as clinical professor of paediatric dentistry and head of clinical oral sciences at Qatar University in 2022. Prof. Hani is also the founding president of the Arabian Academy of Paediatric Dentistry. 

His research interests are in the field of fluoride anticariogenic effect; slow releasing fluoride device, dental plaque, regenerative endodontics and the use of laser Doppler flowmetry. Hani has multiple publications and co-authored several book chapters in addition to presenting in several UK national and international conferences. In addition, Prof. Hani is currently an associate editor of the Paediatric Dentistry and Orthodontic sections of Dental Traumatology Journal and the endodontic section of the European Journal of Paediatric Dentistry.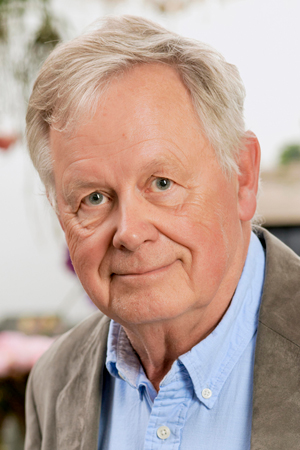 Prof. Lars Andersson
(DDS PhD DrOdont)

Dr Andersson completed undergraduate and research training at Karolinska Institute in Stockholm, Sweden, and then became a Specialist in Oral and Maxillofacial Surgery (OMFS) in 1981. He defended his doctoral thesis on experimental and clinical studies on replantation of teeth and was appointed Docent at Karolinska Institute in 1990. In the 1990s he chaired a national specialist resident training program in OMFS and belonging to the first-generation implant surgeons he directed international implant training programs for surgeons from all continents of the world. During the period 2002-2017, he was Professor in OMFS at Kuwait University and Chairman of Department of Surgical Sciences, leading education and research and developed a university hospital clinic. Since 2018, he is a semi-retired and Senior Professor of Oral and Maxillofacial Surgery at Malmö University, Sweden. He is also a board member of the Dental Trauma Guide Competence Center in Copenhagen. His main areas of clinical and research interests are trauma, orthognathic, and implant surgery and he has more than 200 lectures, presentations, and publications of which more than 100 original research articles in international Medline indexed scientific journals. He has lectured in 40 countries on all continents of the world and has been a supervisor for PhD and Master students. He is editor of five textbooks and chapter author in several textbooks in the fields of Trauma and OMFS. He was Editor-in-Chief of the Medline indexed scientific journal, Dental Traumatology from 2007-2015 and President of the International Association of Dental Traumatology 2011-2014.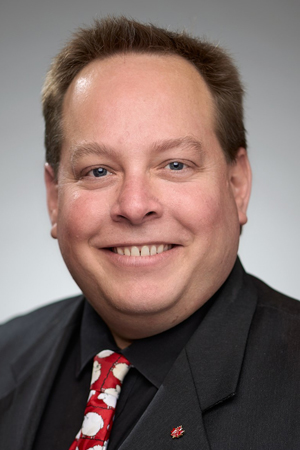 Prof Dr. Liran Levin
DMD, FRCD(C), FIADT, FICD
Prof. Liran Levin is a professor of periodontology at the Faculty of Medicine and Dentistry, University of Alberta, Canada. He is also a visiting professor at the Harvard School of Dental Medicine, Boston, MA.Prof. Liran Levin was the Head of Research at the School of Dentistry, Rambam Health Care Campus, and Faculty of Medicine – Technion IIT Haifa, Israel.Prof. Liran Levin received his DMD degree with distinction at Tel Aviv University and completed his Post Graduate Periodontology Program at the Department of Periodontology, Rambam Health Care Campus. He also received his Periodontology Specialist Certificate from the European Federation of Periodontology as well as a Fellow of the Royal College of Dentists of Canada in Periodontology.Prof. Liran Levin has published more than 300 articles and book chapters in the international professional literature and is involved in research mainly in periodontology, dental implants and dental trauma. His papers received more than 12,000 scientific citations. He has been lecturing extensively both nationally and internationally in the fields of dental implants and periodontal diseases.Prof. Levin serves as the Editor-in Chief of Dental Traumatology, an Associate Editor for the International Dental Journal, Scientific Associate Editor for the Quintessence International and as an Editorial Board Member and a manuscript reviewer for some of the leading international professional Journals in the fields of periodontology, dental implants, dental trauma and general dentistry.Prof. Levin is the Vice-President of the Periodontal Research Group of the International Association for Dental Research (IADR). He is currently the President of the International Association for Dental Traumatology (IADT) and was chairing the 2020 IADT dental trauma guidelines committee.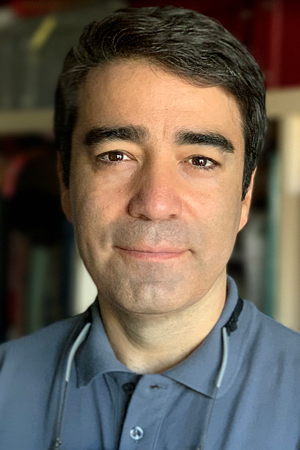 Prof. Zafer C. Cehreli
DDS, PHD
Dr. Cehreli is professor of Pediatric Dentistry at Hacettepe University, Ankara, Turkey; where he has been for most of his career. He has published over 150 papers in peer-reviewed journals, has co-authored in several textbook chapters, and his publications have been cited extensively.  He is the President-Elect of the International Association of Dental Traumatology (IADT) and has Chaired the Education Committee of the IADT for 6 years, during which he led the team that developed ToothSOS, the official app of the IADT. He is an active member of the American Academy of Pediatric Dentistry, International Academy of Paediatric Dentistry and International Association of Dental Research. Dr. Cehreli has received several national and international awards in research. His clinical and research interests include pediatric endodontics, dental   traumatology and pediatric esthetic dentistry, and has lectured extensively on these topics in Europe, Americas and Asia and Africa.