Social and Network Dinner 2023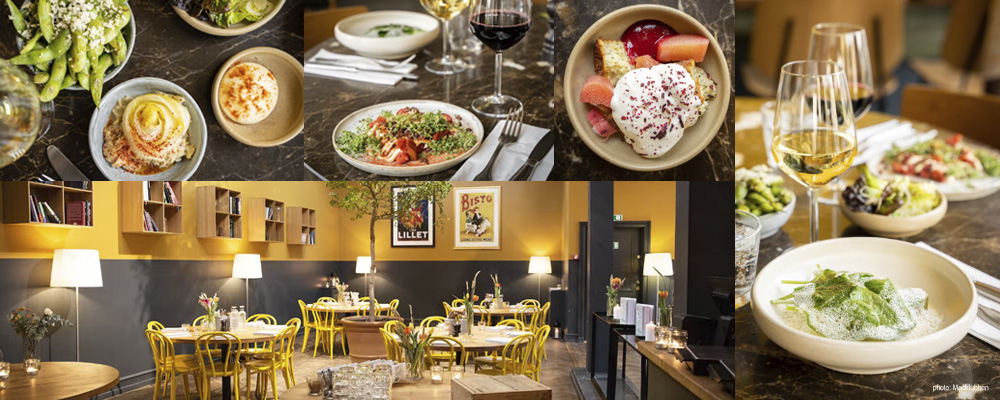 Perhaps you have heard of the Danish word "Hygge"? – Hygge is a Danish word that is very hard to translate directly. It is untranslatable, and – it is a feeling. Hygge is about taking time away from the "daily rush" to be together and instead spend time with people you care about to relax and enjoy life's quieter pleasures.
Dinner at Madklubben, Østerbro for 120US$
October 6, at 7 pm
Join us at Copenhagen Symposium & Webinar and get the opportunity to network with other participants and speakers. With this year's dinner ticket, the evening goes to:
Restaurant "Madklubben Østerbro"
Østerbrogade 79, 1st fl., 2100 København,
the 6th of October at 19:00
Madklubben Østerbro is located on Østerbro, a just 15 min. walk from the University Hospital of Copenhagen or 7 min. from Trianglen Subway Station.
The dinner will take place in the private "Gilded Hall" on the first floor with high ceilings, herringbone parquet, a lot of light from the sky above.
The building dates back to 1926 and is part of Østerbro Athletic Stadium. The restaurant is perfect for larger parties, who wish to enjoy a night out. Large windows create a view towards Østerbro Stadium, while the open kitchen unites the guest and dining experience.
The menu will consist of a 3-course menu and 2 drinks (wine, beer, soft drinks) + coffee/tea.
The restaurant is focused on the season's best ingredients, and, therefore, the menu is changing accordingly. The kitchen is not limited to one specific cuisine. The inspiration is multicultural – so no matter when you visit, you will always find something that is in season and will thrill your tastebuds.
Read more about the restaurant here: Madklubben Østerbro
We hope that you will consider a lovely evening with us, and get a taste of what the Danish "hygge" is all about!
You can buy your ticket here